Another great adoption story!!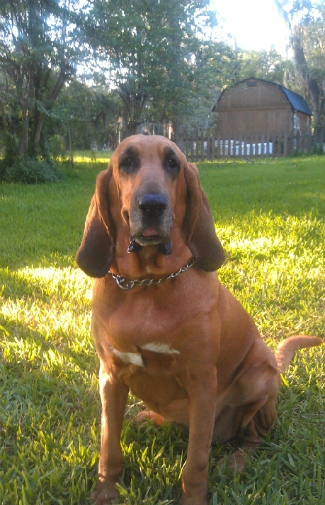 We adopted Stella Mam (known as Mam to you) back in October 2012. You may remember her as Houdini though, as she was found in the public kennels then escaped only to be brought back the next day by someone else who found her wandering the Walmart parking lot! It was a rough start for the first few weeks as she had a few escape attempts, plus one successful escape (thank gosh for microchipping), but she has warmed to her new surroundings and become one of the family. She took to the man of the house and quickly became "his dog". I think once she realized we weren't going to leave her, she decided to let her guard down and relax and be pampered. She loves truck rides (in the front cab of course), running in the pasture/ponds, nice warm showers on the weekends, and relaxing on the couch and watching television while every once is at work or school during the week. This bloodhound most definitely has it rough! She is probably the sweetest, smartest dog we've ever owned or who has owned us in this case. We often wonder and talk about her first family. We truly believe that whoever "she owned" before us definitely took care of her. We are sorry for their loss, but thrilled with our gain.

The adoption process and outcome of our visit to your facility was above our expectations and definitely worth driving a few counties over for. Thank you so much.





Happy's Amazing Adoption Story




I wanted to share something with you guys..... almost a year ago, I came to your shelter to pick up a dog that I was going to foster for Lab Rescue of Florida. His name is Happy.... He was hw+ and had been with you guys for a few months. His heartworm disease actually had progressed to congestive heart failure, which was diagnosed within a few days after he arrived home with me. Right away, I could see how incredibly special he was, and because of his condition knew he was going to need a lot of care. I've been a veterinary technician for 15 years, and since Happy stole my heart, I knew my home was the perfect place for him. He sees a board certified cardiologist in Tampa, his heartworms are gone, and his CHF is being managed very well with long term meds. He is truly my best friend, and he has helped me heal from losing our almost 16 year old lab several weeks before Happy came along. This picture is of him this weekend at the dog beach in New Smyrna. I think he LOVES his life now, he sure is living it up! Thank you so much for taking him in when he was homeless- I feel like he was truly meant to be with me!









Sheba (now Callie) with her New Family !!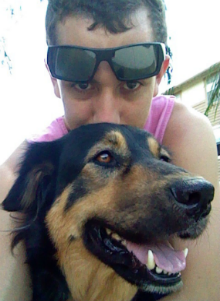 Kiko's New Life !

We adopted Kiko in early April. What an amazing dog who now is a member of our family! He is Obedience Trained, House Broken, quiet, kind and extremely gentle. It's amazing how wonderfully he was accepted by our other pets.
There are so many animals in the shelter that need homes....if only people would give them a chance.
We are so fortunate to have adopted him!
Elaine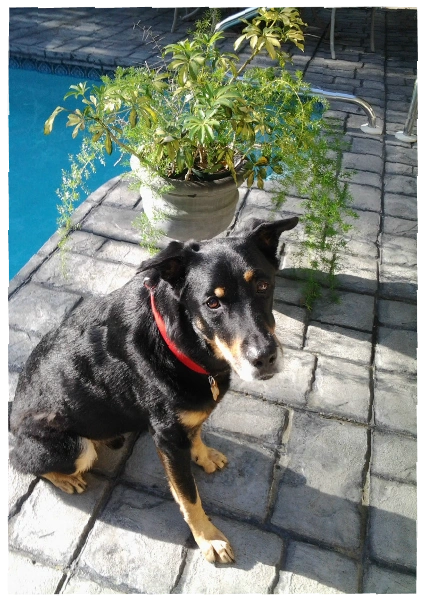 Update on Crystal (now known as Blossum) and Her Pups


Crystal's pups (9) have all been adopted. This is the last pic of her, snapped
as she headed out to her new home in Daytona Beach!!
Her foster mom said she was a joy to have around.
Happy tails to all!!

Sasha Has a New Home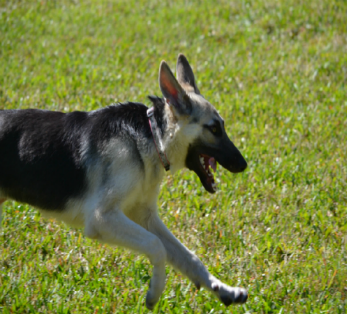 She is growing fast and doing extraordinarily well. Thank you for making it possible to add her to our household. My son is crazy for her and we all love her!!!
Sharon (from Dogma)



Crystal's Pups - 9 Boxer Mix Beauties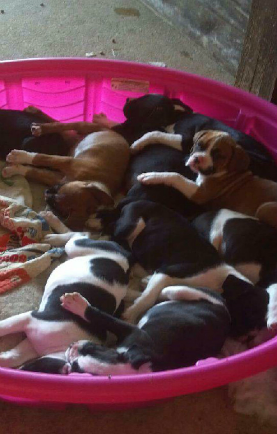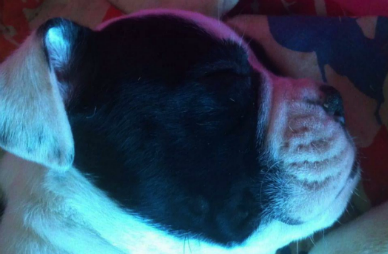 Griffin's New Life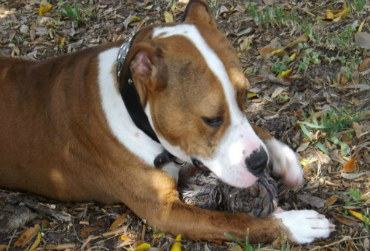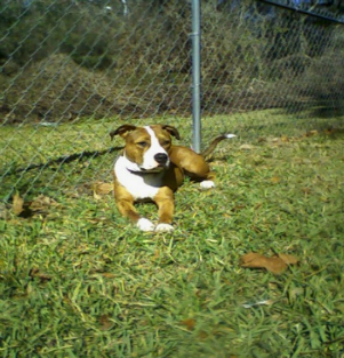 Griffin has adjusted so well, and has been such a joy. He is settling in and has definitely staked his domain! He loves just being outside, having free run of the yard...as long as we are out with him..otherwise is is right by our sides (should have re-named him shadow!!!) He has adjusted well and is a excellent addition to our family, he does well on walks and in public..he is very well behaved, we can't thank you enough for the time and kindness you put in at the shelter, working with the animals there. We are very pleased with our choice and are very glad he too is glad to be with us!! We enjoy playing, going for rides, and teaching him new commands and tricks, he is a very smart dog!! Enjoy the pics I have attached some are from when we first brought him home(1/2013), then some from this week (3/3013) you can see how he is starting to fill out more and grow into his head!!! Again thank you for all your help and please thank Louise and the others, feel free to share this email and pics if you would like!!


We Look forward to possibly getting a puppy in about a year to give him a playmate, we will definitely check there first!!!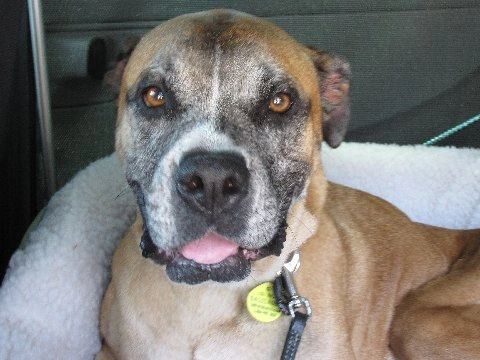 Missy's Story
Like any open admissions Shelter, we get our share of neglected, injured and abandoned dogs. Mostly we shake our heads wondering what sort of person would treat their pet so poorly, then dig in to nurse them back to health and see that they get a proper home. Just when you think you've seen the lowest of the low, along comes a dog like our Missy (now Miss Annabelle Spirit).
From the front, Missy looks like any other Boxer but her hind quarters tell a tale of a hard and likely abusive life. Her lower spine is damaged and she has limited use of her tail, one real leg was amputated at some point and the other is shriveled and completely useless. For many dogs, that would be the end of a sad story, but this amazing little girl actually taught herself to balance and walk on her two front legs!! We could not believe what we were seeing when she hiked herself up, and walked outside to go potty. As if that was not inspirational enough, this special girl is the most friendly, gentle and loving dog you could ask for.
Why someone would heartlessly dump this brave & wonderful companion in the middle of Potts Preserve and leave her to die defies explanation! We knew Missy had to be saved and get a special home with someone well qualified to care for her. Fortunately, we know Jackie M. …………
Jackie is a foster for Heidi's Legacy Rescue and a Therapy Dog trainer. She is no stranger to special needs dogs and has rescued & rehabilitated other abandoned amputees (including our 3 legged Lab, Camie ). It was love at 1st site and Jackie swept Missy away to meet her new doggie pals and start a new life.
Renamed Spirit, she is a hit everywhere she goes. She and Camie have become have bonded and are inseparable. Jackie takes them for walks and to the pet store with Spirit in her "chariot" (a red kiddy wagon equipped with a comforter) since she can't walk too far. Jackie is teaching Spirit to use a mobility cart and she continues to uplift all who meet her with her inner & outer strength and beauty.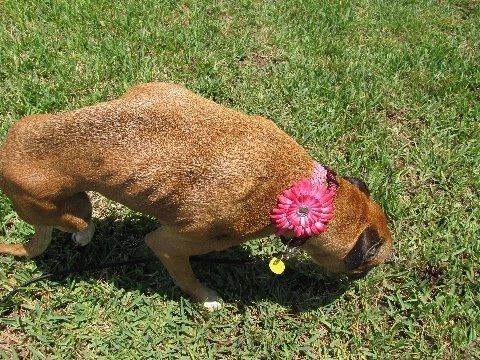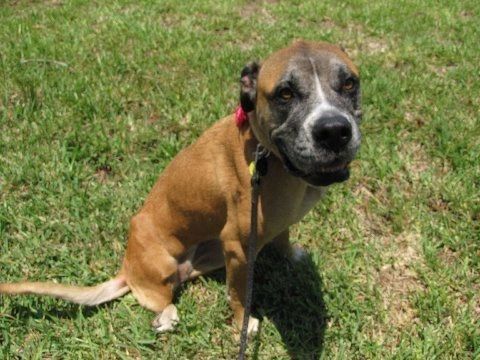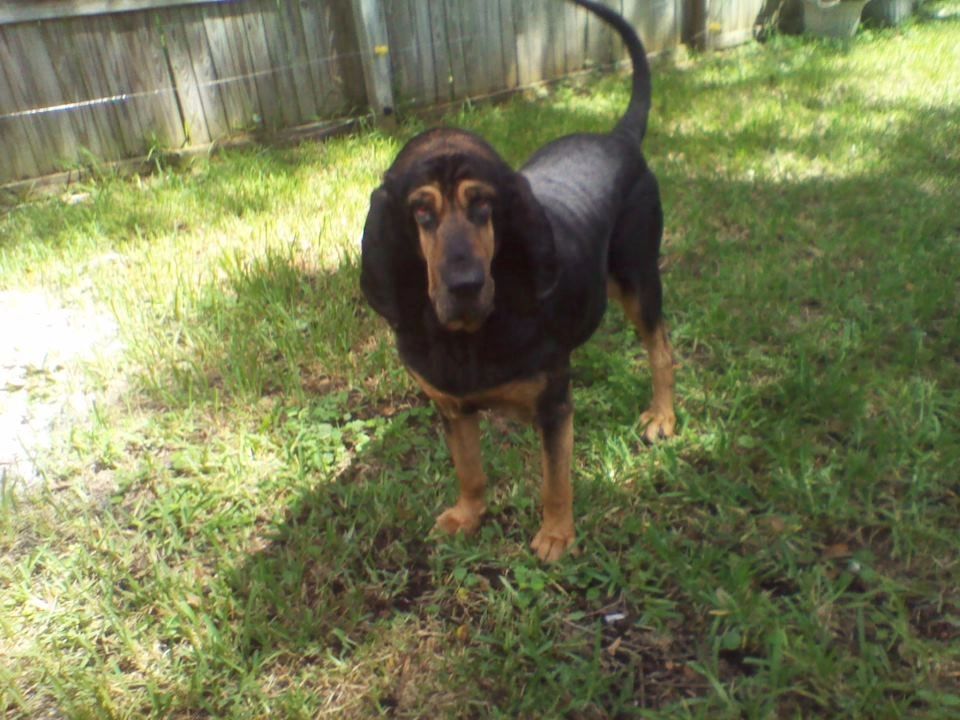 Flossie Mae (formerly Tracker)
from her foster mom -
This pretty lady wanted to stop by and say hello! Flossie Mae is a perfect girl who does no wrong around here:))

S

he looks great, she's the sweetest ever! She's no longer bald. She went so many years neglected & in pain. (She needed entropion (eyelid) surgery and had a terrible skin condition when she arrived at the shelter. London Sanctuary rescue was able to find her a foster and get her the surgery and care she so desperately needed). We're so happy she is now living the good life, all 105 lbs of love :)

Don't know if I can let this one go! She's also a lap dog, really!!!




This is an update from our own KJ's new family -
(now known as Chimi Changa)

Best dog actor in a leading dramatic role for sad puppy eyes goes to: Chimi Changa
-
Please let me run out in the pasture with you please...I will be good and stay right there with you and not run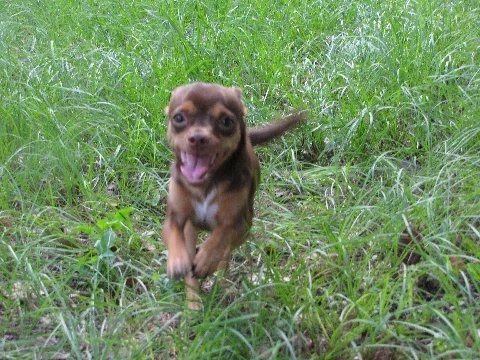 off....
zoom zoom zoom
.....
see I'm smiling:)))
I told you I would be good....Let's get back in where it's cool :)))


Our Sweet "Angel" Having the Time of Her Life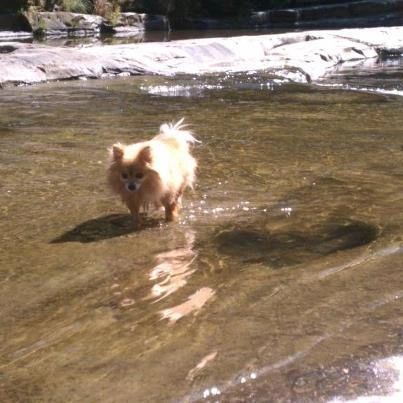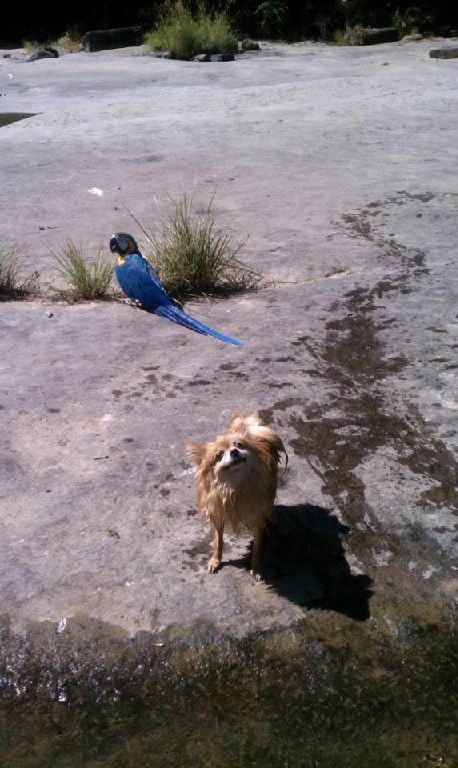 Pamela wrote: "It was 5 months ago on the 2nd of Sept. that I adopted a little dog from you that has numerous health problems and honestly I don't think anyone would have wanted her...but I DID! I'm posting a few updated pictures of her taken today when we went to the Smith River Falls so you can see how she's doing! SHE LOVES THE WATER...LOL"

Jagger Update
Inverness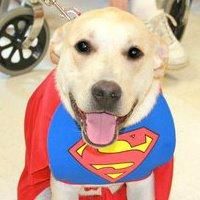 We went to Citrus County Animal Services to see a female dog. As soon as we passed Jagger's kennel his "whole body wag" drew us in. This boy has been wagging his body ever since we brought him home. Jagger has passed beginning, intermediate, and advanced obedience training courses and recently passed the Canine Good Citizenship tests and recieved his award from AKC!
Jagger has great communication skills. He will look at what he wants and speaks until we decide to listen. Whether it's a bone that slid under the sofa or his treats on the kitchen counter he will make sure we know exactly what he wants!
Jagger loves to ride in the truck and hang his head out of the window. His dad takes him to McDonalds for a sausage biscuit at least once a week.
Wanda and Randy Moak
Today Jake was adopted by a nice family in Palmetto, FL.
We actually ended up with 2 families wanting him!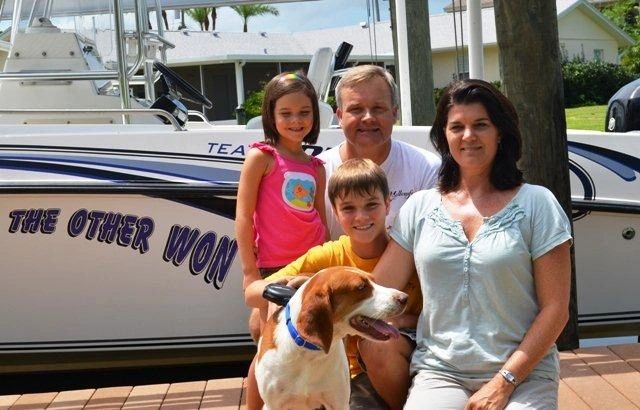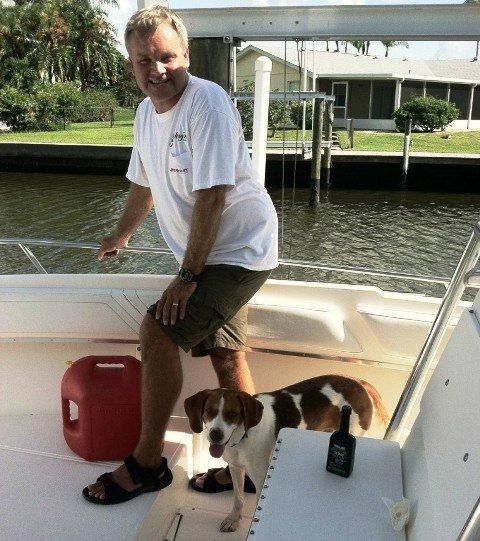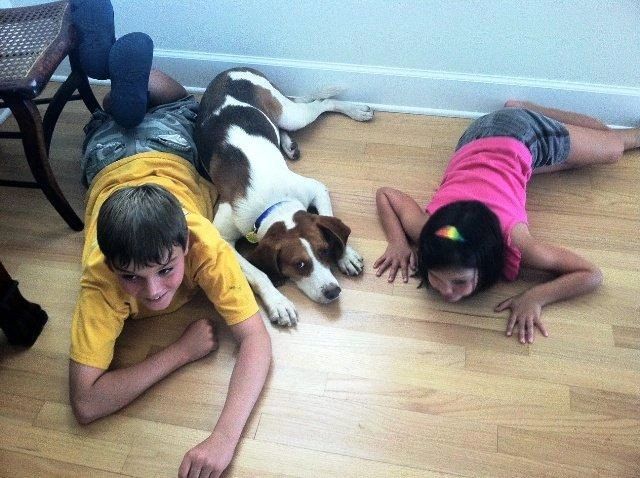 He will now have a very good life. We miss him but are so happy for him.
He looks happy. Their neighbor has a lab mix dog and they are hoping he
can be Jake's canine buddy.
Jake is now living in a very nice neighborhood. The home has this
amazing dog kennel set up, it is more like a little back yard, that is all
fenced in and goes into a little indoor concrete bunker inside the house and
their plan is to also put a doggy door onto the door that leads into the
spare bedroom on the 1st floor.


Thank you for saving him and getting him to Florida Britta Rescue.


Christine Aron
Florida Brittany Rescue






One of our very own shelter staff couldn't resist bringing home this sweet girl !!
Beautiful Miss Prissy, a Terrier mix, never thought she would be looking for a new home at 16 years old. Prissy had lived with the same family her whole life. They were moving and couldn't take her.
She was a bit shy and needed a kind soul to step forward to let her live out her time with love and comfort.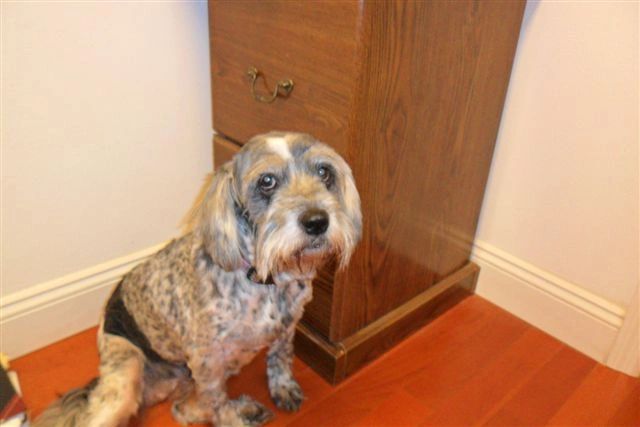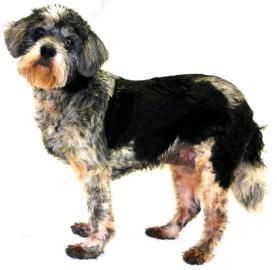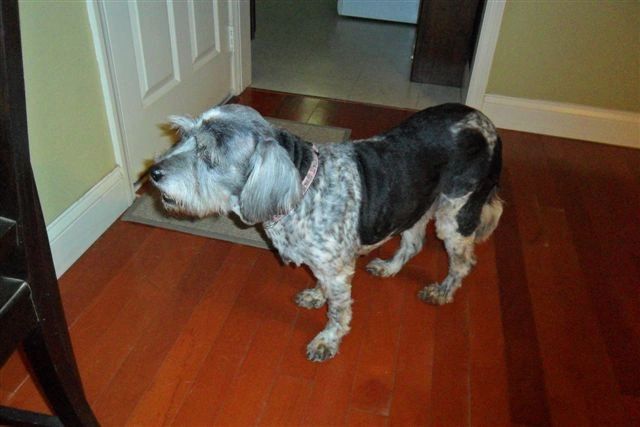 Proud and pleased to let everyone know that Miss Prissy went for her new pet/wellness check up at Countryside today.
She was "gushed over" by everyone and all could NOT BELIEVE that she is 16!!!!!!!!!!! She is in great shape!!!!!!!!

Just wanted everyone to know that Miss Prissy had a good day!!!!!!!!!!!!
Mike and I love her!!!!!!!!!! Louise

Archer
(the black dog)
Enjoying his new home !

He's became a great playmate and friend to my son
and daughter. Our older dog Bandit has gradually made
the transition of having a young pup around. The vet and
I think he has some great Dane in him too. He has been
working on his manners but still thinks he is a lap dog.
He has some interesting adventures such as jumping in
our above ground pool, pond, and goes in our kid's treehouse.
Lisa


Sounds like he's having the time of his life!!





Beautiful Milo (Gregor) in his New Home !!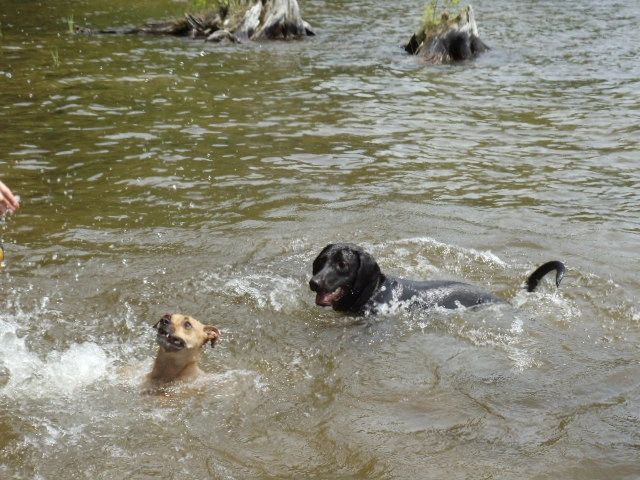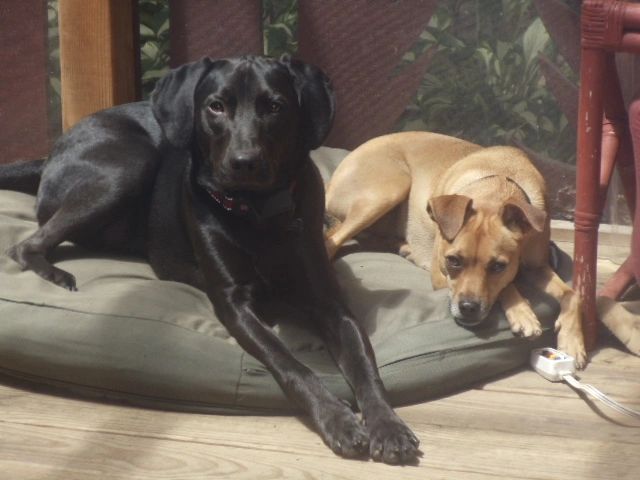 From Milo's new family -

I just wanted to update you on Milo, now that we are upstate NY for the summer we have a cabin on a lake and Milo just learned to swim this week, He LOVES it!




Chloe's New Home !

Hello Ladies, I wanted to let you know that Chloe is the perfect dog for us! She is so sweet and smart. She slept all night in her new bed after just a couple of minutes of trying to figure out what it was all about.
She and Dixie hit it off right away, and she follows Dixie around watching everything she does. I am so glad about that because Dixie is the best dog ever, and a great teacher. They both are afraid of thunder and we had a pretty bad storm within an hour or so of getting everyone home. Dixie went behind Dave's chair, and Chloe just squeezed her way back there with her!
Rudy was afraid of her for quite a while, and Chloe just knew when to approach him and when to leave him alone. He is coming around. He lets her lay in his bed, play with his toys, etc but they aren't running around together yet.
I am attaching some pictures that I took with my old camera phone, so not great, but I think you can get the gist of it! Notice the wagging tails on the lunch time photo. Dave is in the pantry getting the food in the bowls and they are all waiting. It was so cute!

She's a love! Thanks for saving her for us.

Best regards, Julie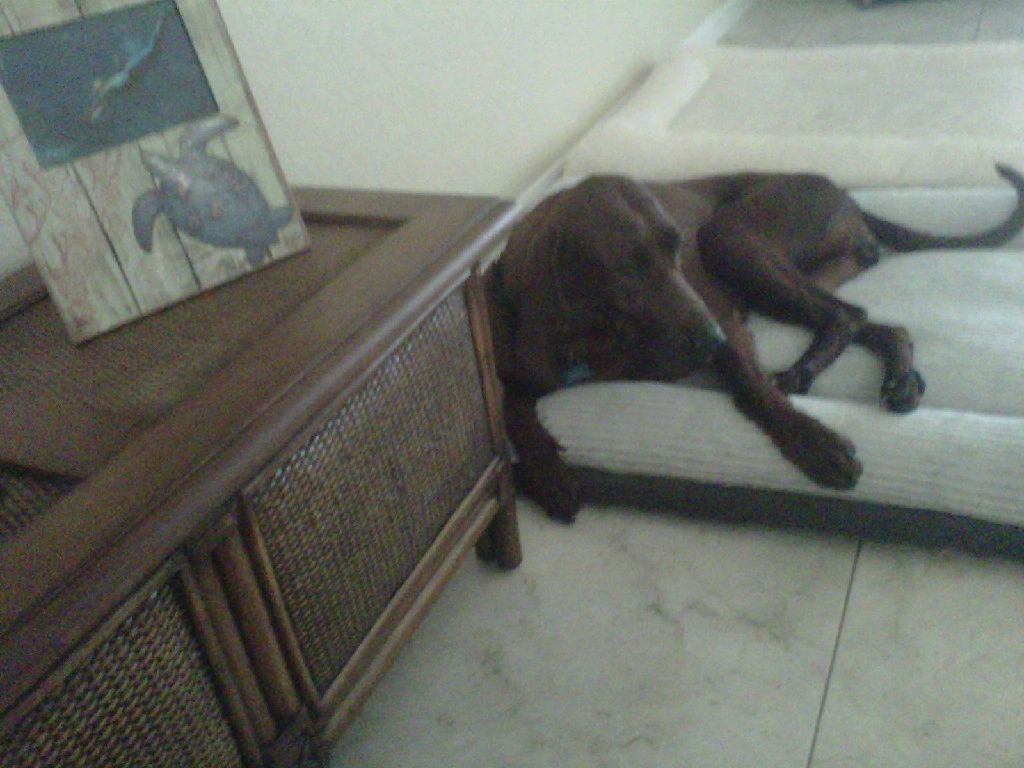 Our Happy (left) enjoying life in new surroundings with his new Friend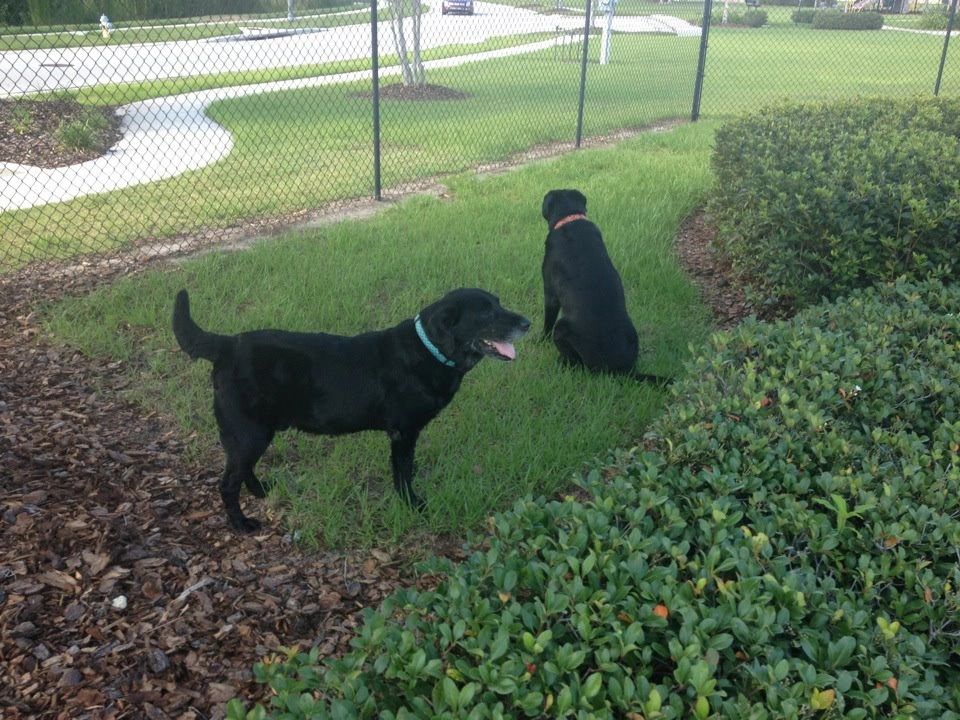 Our Own Halo (now Jaylo) left with New Friend Iggey, both from the Shelter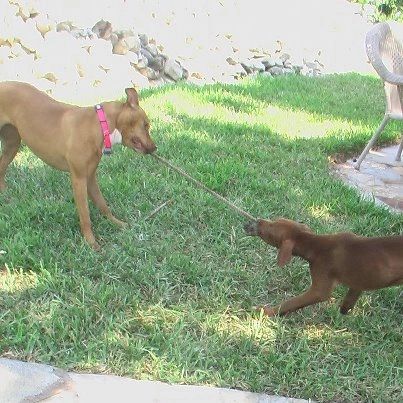 Our Sweet Senior Newman (in the background) With His New Friends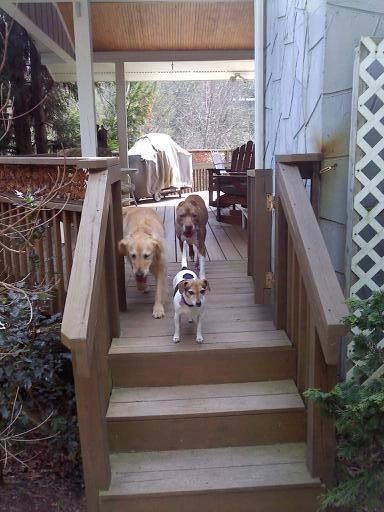 A New Life for Hannah (Bandit) !!

This sweet girl was rescued from a life where her owners had cut notches in her ears.........
Where green goo was in her water bucket, there was no evidence of any food - just this goo.........
Where the weeds in her pen where she was tethered, were 3' high !!!

The volunteers at the shelter groomed what was left of her coat and gave her the TLC she so badly needed before going
to a rescue to be fostered by Lenore of Heidi's Legacy.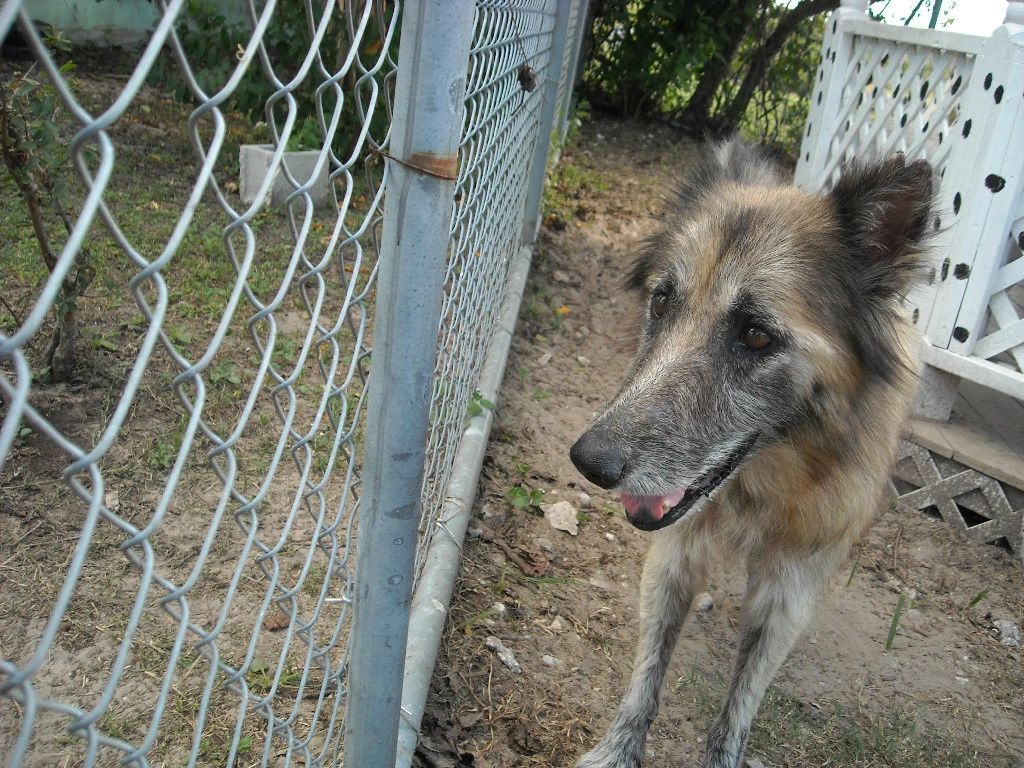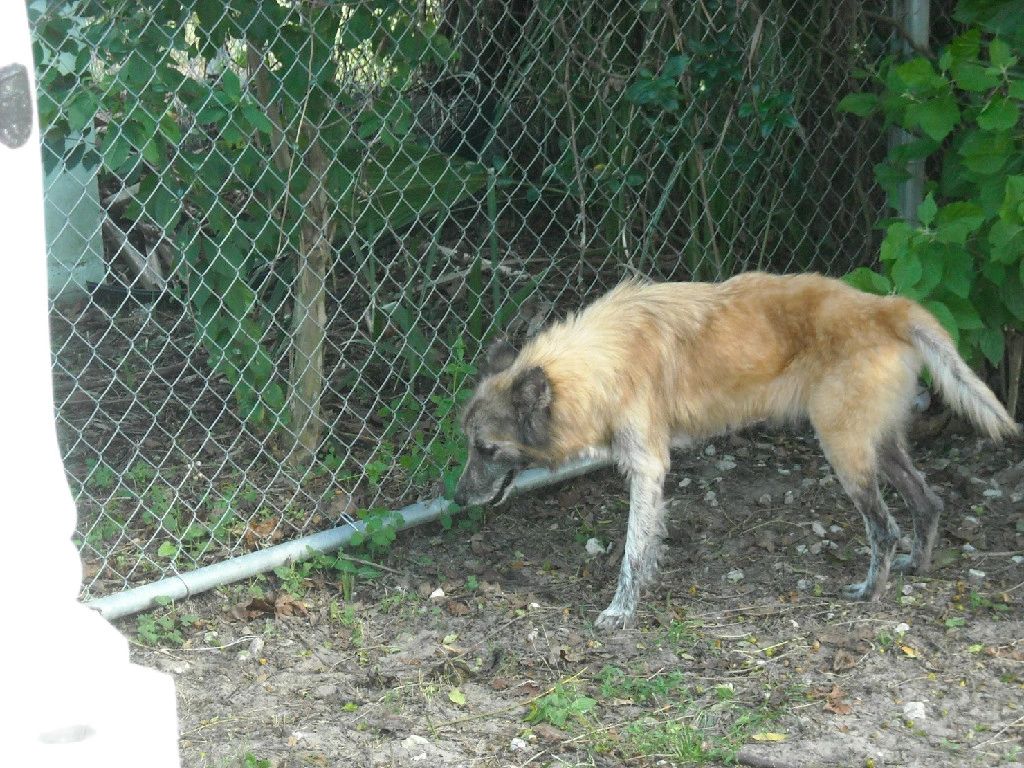 This is Hannah today!!! She has found her new home and looks amazing!!!
This from her former foster Lenore -

Well, I saw her and her family at the dog park last night...she looks fabulous! The family just adores her, and look at her coat. She has filled out just beautiful; with time, vitamins, good food, and TLC. She also had her teeth cleaned. She has a sister named Zoey who is a 1 year old boxer/hound mix. Apparently Hannah is such a good big sister/babysitter that there is no need to crate Zoey when the family goes out anymore. They get walked two miles every morning, and then they play hard in the backyard together. Then the dog park in the late afternoon. She is known by everyone at the park and makes her rounds to say hello. I hadn't seen her for almost a month -- she spotted me coming in with my herd and came running to greet me! She remembered me! It just warms my heart to see how well she's come along.

Jessie finds his "perfect" new family!!!!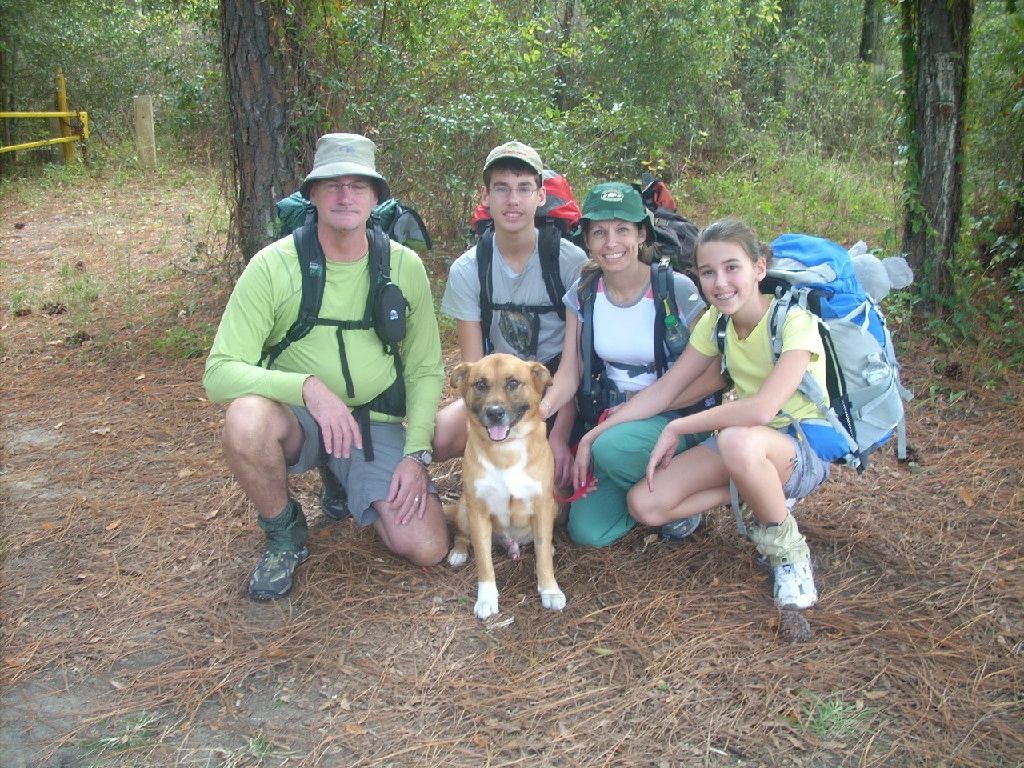 Jagger and Lambert

Jagger (AKA Sweetie) just won a costume contest at the nursing home. He looked great in his black leather hat and jacket. It's hard to believe that it was just a year ago in October when we passed by his pen and the whole-body wag drew us in! Jagger and Lambert (adopted from you in January) are finishing advanced obedience training and then they will be tested to get their therapy dog certifications. We sure love our boys! We couldn't have gotten better dogs at any price. Thanks again, for the work you do.
Wanda Moak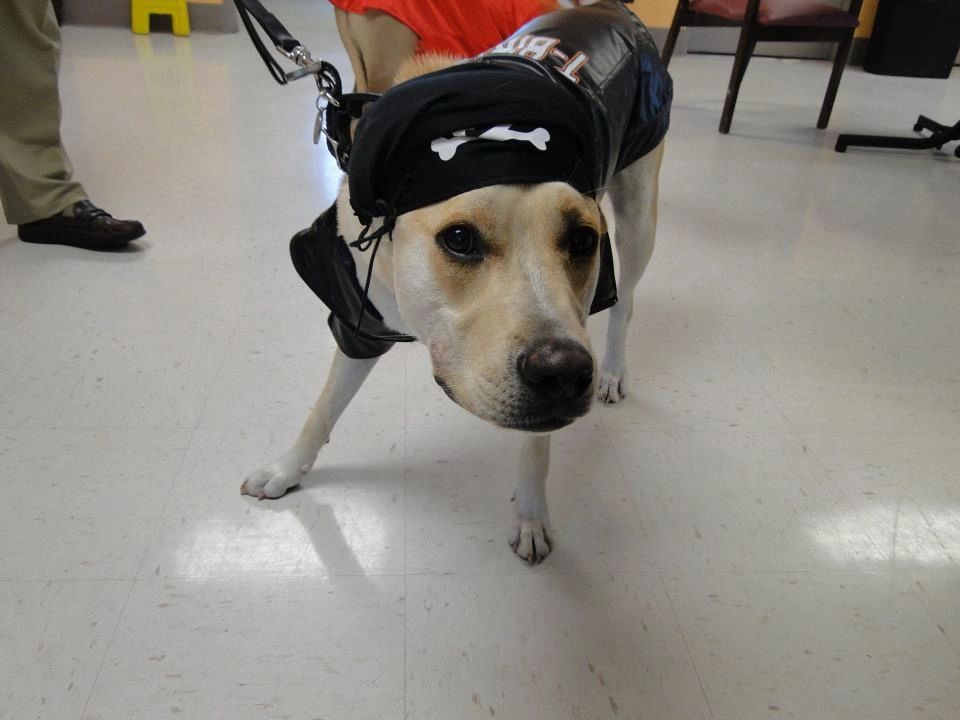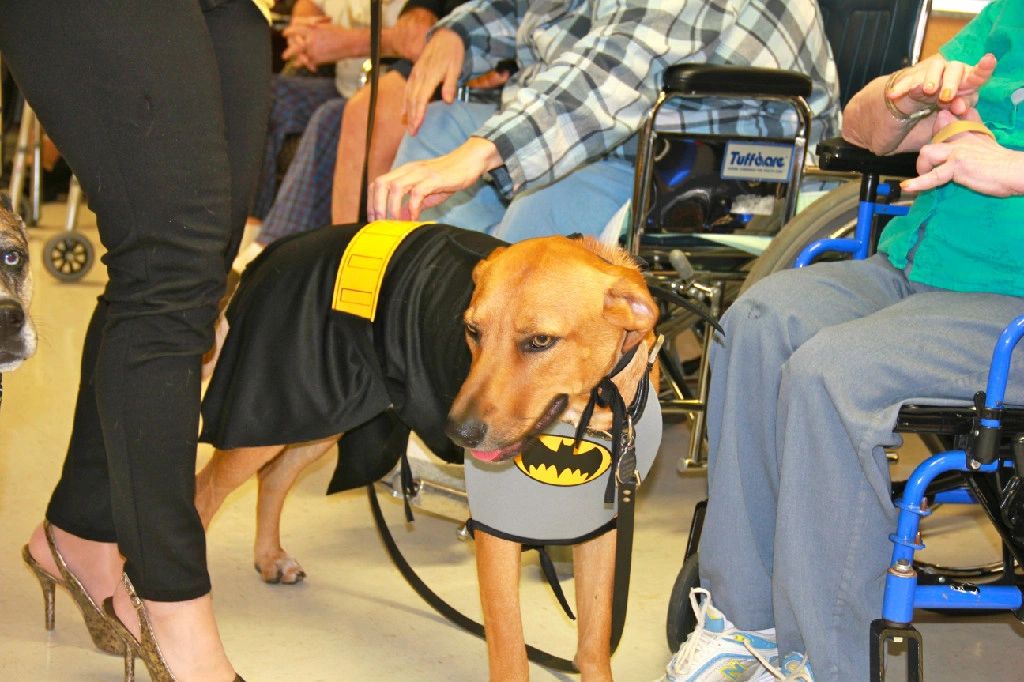 Camie's New Life !!

A thank you note from Camie (via her new human Jackie) ____________
I want to thank each of you for caring about me and helping me take the steps into my new life. I stopped at the vet yesterday. I walked right to the scale and sat down without anyone telling me. First impressions you know so I was on my best behavior. People loved my smile and wagging tail. They felt bad about the leg thing but I really don't think about it. I learned a few things about myself- I am 12-18 mos old, I only weigh 49 lbs, and have some congestion in my chest and this irritating cough. I so wish I could blow my nose! I'm taking a few new medicines to help make me feel better faster. We decided I will stay here with my new mom until I take all my medicines and feel better before I meet my new friend. I am totally cool with that. If the first 24 hrs made me feel this good I am so looking forward to the rest of my life.
Here's what happened:
Last night I dined on the tastiest meal. It was so good I asked for seconds. There are new toys with squeakers and a bone stuffed with yummy goodies. I have a nice new memory foam bed all to myself....I get to take it when I leave:) It was so quiet and comfy I didn't wake up all night. The littlest things make people happy ... like when I asked to go outside for a walk to go potty. I am not allowed to play with the other dogs because I am sick, so I got to play in the pasture all by myself with my new mom. It felt great to run and play and it made her have tears and smiles all at the same time. I love the tennis ball and Frisbee so much. I was thrilled to see they were here just waiting for me! I taught my new mom how to throw the ball when I bark so I can chase it ...it was so easy she caught on really fast:) She has to remind me not to jump, I am working hard on that one, I just am so excited with my new life I can't help it. She tells me when I feel better I can play catch as long as I want.
I don't have to worry about a thing as far as my career path. I learned I am going to be a therapy dog after I get rid of my heartworms. I know I have what it takes to be a great at this. I can't wait to spread the word about rescue dogs and add comfort and smiles to people along the way. It's a win win for all of us.
I asked her to take a few pictures of me so you can see how content and happy I am. I hope they make you smile and feel good about yourselves too. I would not be here without your help. I hope you receive all the blessings you deserve.
I'll be in touch soon.
Hugs and Wags,
Camie (and Jackie)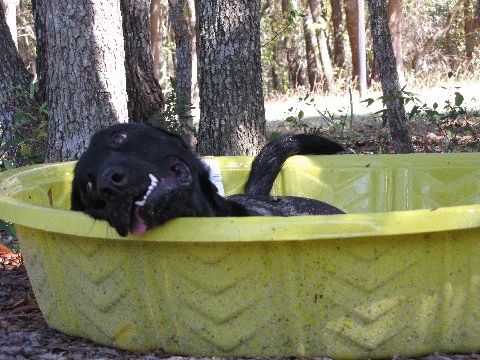 Hi Everyone,
It's me Camie. I have some exciting news to share. I am leaving for my new home tomorrow. The last two weeks have flown by. I don't look or feel like the dog that came out of the shelter. I have met all kinds of new friends and gone places with my foster mom. She calls it training I call it fun! I am happy and feel strong. I gained 10 lbs., you can't see my ribs anymore. I can play for as long as I want now without feeling tired. I love running and fetching. I impressed my foster mom that I can throw my own toy up in the air and catch it without any help.
My dog family really likes me. I don't see why they like to herd the goats, that just isn't my thing. I'd much rather splash in the big pool. I know how to climb stairs in and out and when I can't I pretend in my puppy pool.
My foster mom says I am a treasure:) She and I have grown very close. I am still going to see her a couple of days each week at school. And I still get to come here for play dates. She tells me this is just the beginning of a great life.
I hear my new mom and dad are very excited about me. I have presents waiting for me. They bought me all kinds of stuff. She even took the week off just for me.
I'll be in touch with more updates soon.
Thank you again for making my life matter.
Hugs and wags,
Camie
Cowgirl, the Australian Cattle Dog (Blue Heeler) ~ Adopted
Amy Benz - The Dog Liberator
The e-mail started like so many others: "These dogs just came into the shelter. Can you take them?"
Nadia Caron-Davis, a wonderful volunteer for Friends of Citrus County Animal Services (FOCCAS), e-mails me whenever herding dogs come into my local shelter. She'd attached photos to her most recent e-mail showing three female Australian Cattle Dogs, one of which was 10+ lbs. overweight, and one very sick looking female border collie. Apparently all four dogs had come from the same source. I had two foster dogs at the time, so I replied that I could take one, pending temperament testing. Nadia responded that wasn't a problem … she'd let me know in a few days.
Several days later, Nadia e-mailed the information I'd requested. Some good news, a lot of not-so-good news. The good news was that all the ACDs were friendly toward people and other dogs and ignored cats. It appeared they were littermates and approximately five years old. Unfortunately, two of the girls had some hair loss due to flea and/or food allergies and were heartworm positive. The unusual-looking blue merle girl with red points and white eyelashes miraculously had no allergies and was heartworm negative. However, she was the shyest of the three. All of the dogs had worn or missing teeth, most likely from chewing on chains they'd been tied with or on the doors or sides of an outdoor kennel. The female border collie, also around five years old, had significant medical issues and most likely would've been put down if a good Samaritan hadn't come along and adopted her in the hopes of providing as much comfort and love possible for the time she had left.
Nadia's question to me again was, "Can you take any of them?" I thought for a moment and responded, "The shelter's open late tonight. I'll meet you there after work."
Several hours and three dogs later, I had my decision. Actually, as so often happens, the dogs made the decision for me. Although her sisters were friendlier initially, the little blue merle girl with the white eyelashes captured my heart. It took her 10 minutes or so to warm up to me, but when she did, she sat down next to me and put her paw on my leg so I would pet her. If I stopped petting her, she'd put it there again. That was my sign: She's the one! Arrangements were made for Nadia to transport my girl, who I'd named "Cowgirl," to me the following week. In the meantime, one of Cowgirl's littermates was adopted! Wonderful news!
So here I sit, Cowgirl by my side. So far, she's been a perfect lady – quiet and demure. I'm waiting for the rough and tumble Cattle Dog to come out! lol Until then, I'll let Cowgirl show me exactly who she is. What I do know is that she's approximately five years old, weighs 35 lbs., and is spayed and fully vetted. Cowgirl rides well in the car and didn't bat a single white eyelash when I introduced her to my crew. She walks in the heel position on the leash and has excellent off-leash recall. Oh, and did I mention that she's housetrained?
Cowgirl is being fostered at my home in the Ocala area.
Sept. 26, 2011: Today I took Cowgirl to see Dr. Bailey for a check up and a second heartworm test. As I wrote earlier, the other three dogs that accompanied Cowgirl to Animal Services were heartworm positive; I just couldn't believe that she wasn't heartworm positive as well. Unfortunately, the second test proved me right (I'd much rather be wrong!). Dr. Bailey also confirmed that Cowgirl is around five years old. She said all things considered Cowgirl's heart and lungs sound good and her teeth look pretty good as well. Hey, some positives — we'll take it!
I'll be starting Cowgirl on the slow kill heartworm treatment immediately using the supply of Doxycycline and Prednisone I purchased at the vet's office today. In addition, Cowgirl's adopter will receive a year's supply of Heartgard to continue with her treatment.
And Cowgirl? Well, she couldn't be any less concerned about being heartworm positive. In fact, today she decided to try her hand at herding corgis. Get along little dogies/corgis … same difference, right?
Sept. 29, 2011: I have to say, I'm just loving this girl! Cowgirl has turned into a real love muffin who loves to be petted and scratched. She's definitely a velcro dog, following me from room to room and sleeping beside my bed. Not one to catch frisbees or retrieve balls, Cowgirl is a companion — a loyal companion — all the way. When we go for walks around the neighborhood, Cowgirl walks right by my side. I leave the leash on — just in case — but her off-leash recall is excellent.
Cowgirl is submissive with people and other dogs and has fit right in with my pack. She's just so easygoing! I honestly believe she's one of those dogs that would do equally well as an only dog and in a multi-dog household. She's also devoted to her person, something that won't surprise anyone who's familiar with her breed. It doesn't matter what you do or say, Cowgirl just looks at you adoringly, as if to say, "You hung the moon, didn't you?" Wish my two dogs would take some notes! lol
Oct. 3, 2011: This morning, Cowgirl started her slow kill heartworm treatment meds. She's pretty good at avoiding the pills, but I've found a new way to make sure she swallows them, no questions asked. I just wrap them in a slice of deli meat and down the hatch they go!
This evening, I took Cowgirl outside just before dusk to take some new photos. Now, I don't have the best camera (actually, it's a pretty crappy camera — $59.95 on sale at WalMart), but every once in a while I'm able to capture something special, even if the photo quality isn't the best. I put Cowgirl in the bed of my truck for a quick photo shoot — she is a "cowgirl" after all! – and she just turned on the charisma, posing, smiling, and even laughing for the camera. It occurred to me as I clicked away that Cowgirl's demeanor has undergone a fundamental change in the past few days. She's perkier and smiles more often. Her tail wags more and there's a lightness to her step that wasn't there before. But there's still that soulfulness to her eyes that just gets to me. It's there in some of tonight's photos. You can see it if you look. I may be waxing poetic here, but I see loyalty and devotion in those eyes, like she'd follow her person to the ends of the earth. I can't wait for that person to come along. What a jewel he or she will have!
Oct. 14, 2011: Cowgirl's Halloween costume came in the mail yesterday, courtesy of Gisele. Of course, I had to put it on her and make sure it was the "perfect" fit. And, of course, I had my camera handy. As you can see, Cowgirl was less than enthused with her new look. I sure had a good time, though! lol
Oct. 20, 2011: I just had to take a moment to say what a joy Cowgirl is and how lucky her people will be when they find her. She is the picture of devotion. And now that it's cooler and everyone is feeling friskier, she's getting her puppy playfulness back. I'm fostering a female Corgi, Pumpkin, and I also have a Corgi of my own. Cowgirl has appointed herself "Corgi Wrangler," and tries to round them up when they start playing a little too boisterously. It's so comical to watch because she's constantly looking for their heels to "heel" them. They barely have legs — good luck trying to find their heels while they're running! I haven't been able to get it on camera yet, but as soon as I do, I'll be sure to add the video to this post. Stay tuned … and be prepared to laugh!
Oct. 23, 2011: Okay, I didn't get video of Cowgirl herding the two Corgis, but I did get something almost as funny. Earlier this month, Gisele sent a package with several Halloween costumes. I've already taken photos of Cowgirl wearing the pumpkin costume (as you'll recall, she was oh-so-thrilled!). Today, we did a little photo shoot with the pumpkin-print pajamas Gisele sent. Cowgirl was really into it, as you can see from the photo! lol
Oct. 30, 2011: ADOPTED! Cowgirl just left with the wonderful Sheldon and Anita Wynne of Vero Beach. The couple lost their beloved 12-year-old Australian Cattle Dog, Cassie, about a year ago. They and their 6-year-old lab have missed Cassie so much, they decided it was time to consider adding another ACD to the family. I think our gentle Cowgirl is the perfect choice, don't you?!? Vero Beach, welcome your newest Dog Liberator dog!


Lady and Reba
Just wanted to share pictures with those of you involved with Lady and Reba. It's 2 weeks tomorrow since they arrived here. They're doing well....eating like little pigs and putting on weight....they do very well with the other dogs coming and going all the time. They've finished up all their meds and their eyes and ears are doing well.
Bonnie - Foster Mom


Blaze on his way to his new Foster Family in Atlanta GA

His foster mom Rachel writes
"
I took Scout and Blaze for a long hike at Kennesaw Mountain today and he's PERFECT!!
Tezz Off to Rescue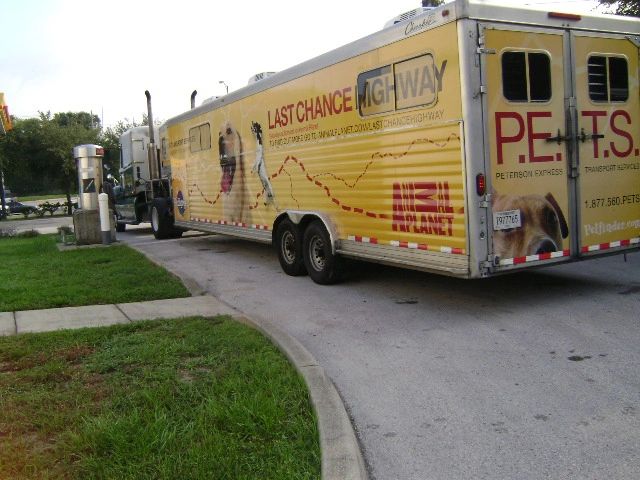 This sweet girl found herself a new home in New Hampshire. Our volunteers Pat and Susie worked extra hard to find a rescue for Tezz.
Transport was provided by a wonderful group called
P.E.T.S. Animal Rescue Road Trips - Last Chance Highway.
We all wish Tezz a happy life in her new surroundings!!
Update -

Colby's 3rd Birthday Party





Ruben's Path to Adoption


Poor Ruben came into the shelter as a stray in October 2010. He had a severe flea bite allergy. All the fur on his back had fallen out and his back was one mass of crusty, flaky skin. He was always trying to scratch it. One of our volunteers immediately took him under her wing and started giving him soothing baths, lots of love, and medications.
It was strongly hinted that maybe she should let him go. This was not an option for her. She tried to reach numerous rescues to take him with no luck. Between the medications he was given and the special treatment and love from our angel volunteer he started to improve. He was enjoying life again. Right about the same time Rubin was improving, the shelter suffered a medical outbreak and Ruben was caught up in it. He survived the quarantine, his skin had rejuvenated and he was looking good! Casita Big Dog Rescue out of Inverness agreed to take Ruben. A friend of the shelter heard of a family looking to add another dog to their home. Ralph from Casita Big Dog Rescue took Ruben to their home and he was a perfect fit!! His new family loves him and has shared a few pictures of him looking wonderfully happy!! He's gained weight and his fur is now beautiful!!
A BIG THANK YOU to Joanne and Casita Big Dog Rescue for not giving up on Ruben!




JEXA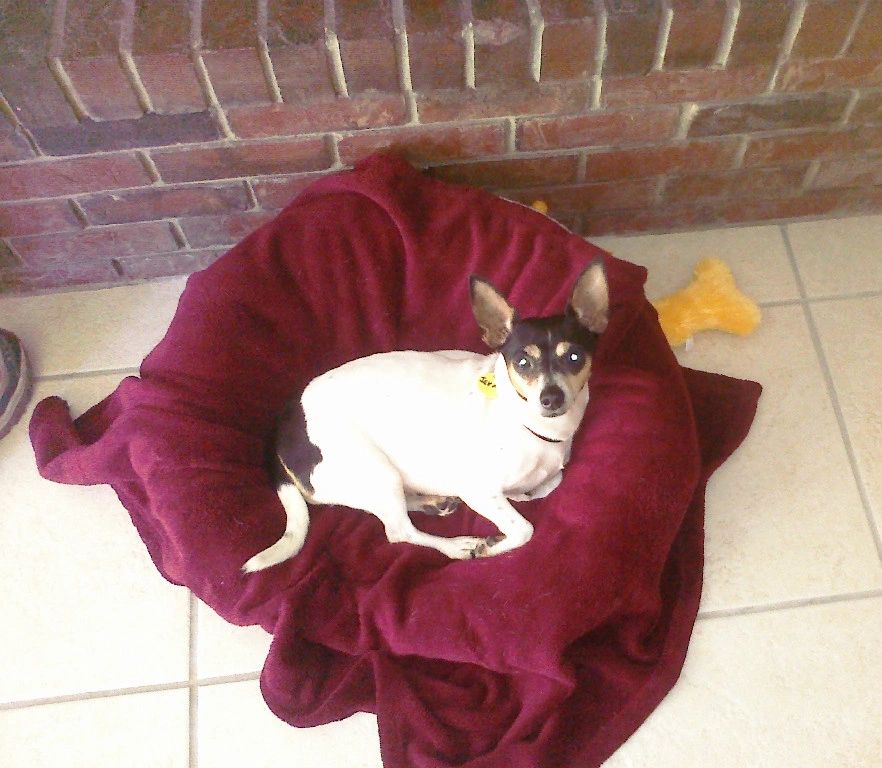 Jexa has been soooooo good. She is my dream dog. She is perfect and such a pretty little lady! I have attached pictures of her in her new home. She adapted right away. I am so happy! She is a true blessing in my life. We're gonna have the greatest time together.
Nancy


Autumn Update
Here are Bungy and Autumn sleeping together on the sofa. Everyone sleeps on the bed together too, more and more. Bungy sometimes doesn't get the primo spot if Autumn is already on the bed, so he sleeps on the floor ("to show her"). Autumn always sleeps on the bed with me, even if Bungy doesn't.
Autumn is the sweetest dog in the world. She is really bonding with me and loves me and I love her so much. Her health seems good for 12 and her mobility is getting better and better. More to come! M

Dozer
Dozer came into the Citrus County Animal Shelter early in April as a 7 month old Rottweiler. Soon we discovered
that he was limping. Because everyone at the shelter (volunteers and staff) loved him so much, we set about finding out what his
problem was. It was finally determined that he has dysplasia at his young age. For three months, with the help
of all involved, we tried in vain to find that special home. One of our volunteers finally adopted him and brought him home to
live with her. His treatment included quiet times, anti-inflammatories, omega 3's and occasional pain medication.
Just recently out of the blue, a woman called after seeing one of the old flyers we had previously posted. It has been
a match made in heaven!! He is being spoiled rotten, and most importantly, his needs are being met as his new owner had
previously owned a Rotti with hip dysplasia.
We are all very happy for Dozer !!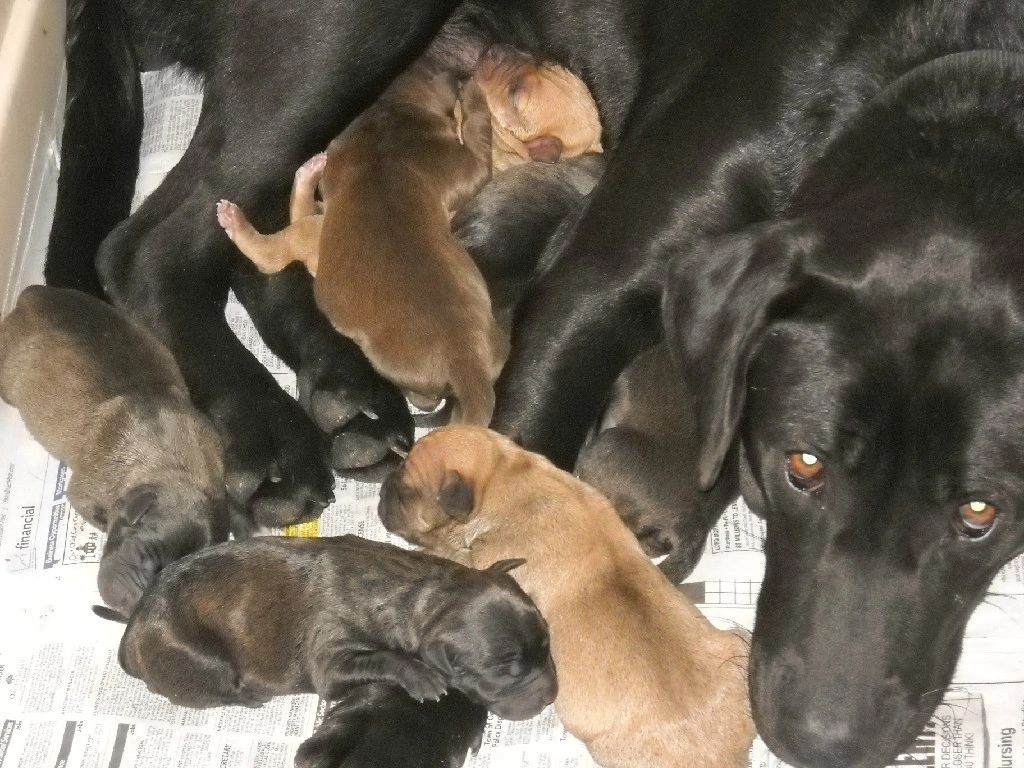 Our precious Momma's and their pups

Rescue Update: Colby (formerly Monty)
A wonderful update from Sue Brown Becker (of Dogma Rescue) on Colby, who was pulled by Pat Rupp in January 2010 (under Humane Society of Citrus County) from Citrus County Animal Services. He was surrendered to the shelter when his owner became incarcerated and was unable to be responsible for him. He certainly has been given a great new life. We love to get these updates - great work Pat & Sue!
"Sue, Just wanted to tell you what a wonderful summer I am having. Dad and I are taking early morning walks, playing with my friends at the end of the street & taking cool swims in the pond. Thanks for finding me a loving family last year. Love, Colby"
After 3 months of tireless work by FOCCAS president Mike DeRose to diagnose Sarge's medical needs and give him the opportunity he so deserved to find a loving forever home - we received a fantastic report and photos from Sarge's new
family! We were all so worried about Sarge and Mike never gave up! We look forward to future updates!

Here is a message from his new family:
Hey Mike! Just wanted to check-in with you and let you know that Sarge is
adapting to his new home quite well. He's quite the character, as you
probably already know. He is very smart and lovable and we are all glad to
have him as a part of our family. We have a vet appointment with Dr. Dunn
this Thursday at 3:30, so I will let you know how it goes. He has been
living life here, playing fetch non-stop, getting brushed daily, and of
course receiving all kinds of attention from his golden retriever mix
sister, Addison and all of his cousin dogs. I'm glad we were able to help
this little boy out because he truly is an amazing companion. Hope you
enjoy the pictures, there will always be more to come in the future!

The Bartlett Family
Rob, Katie, Jordynn, Addison, and Sarge

I would consider this our first ever "Special Needs Funds Drive"
.
We were still a couple of months away from being official...as life would have it....and we found ourselves in a situation that speaks volumes to why we needed to form an organization like this.
The shelter had a WONDERFUL resident, "Pepper" - a young adult Rotty/Lab Mix that ended up at Animal Services with his buddy collie "Duke" when their owner was evicted due to foreclosure. Unfortunately Pepper's owner could only have 1 dog in her new living situation and she surrendered Pepper to the shelter. After providing Pepper some TLC and getting to know him over walks....it became very obvious what a special guy he was....with the most gentle and loving personality you could ask for. A true "mush" in a large dog body.
Here is where we needed to outreach for help. After being at the shelter 3 weeks and seeing what a wonderful guy he was, we all agreed that Pepper would be a perfect dog to bring to PetSupermarket - we had to get him out to be seen in the community! As Dr. Julie, shelter veterinarian, prepped him so he would get clearance to be out for the day from the shelter - she noticed Pepper was favoring one of his back legs...to the point that she gave him some anti-inflammatories. Having given Pepper a bath and given him all necessary shots we took him to PetSupermarket. Well...it didn't take long for his loving nature to attract attention and we had a LOVELY qualified family seriously interested in adopting him. Here was our dilemma....Dr.Julie went ahead and had x-rays done (thanks to very limited funds left in our "Angel Fund")....diagnosis: a cruciate ligament injury. Typical surgery cost for this procedure is $1,800 to $2K...with excellent prognosis for recovery with this type of surgery. Who the heck knows how this happened...since this injury was NOT noticeable until just this past Friday...however...here we are.
The family is PERFECT...however....understandably are not exactly in a position to afford this sort of an expense on a new dog from the shelter. When they first met & fell in love with Pepper they had no idea (just as we) what the extent of his injury was. They had expressed the ability to spend perhaps $300-$400 dollars...but understandable were hesitant to commit much more.
As I expressed earlier...this is a perfect example of why "Friends of Citrus County Animal Services" needed to be formed. As our volunteers can attest...not being able to provide "extraordinary" medical care to the worthy animals at the shelter is one of our most significant concerns and reasons for getting together to form this 501(c)(3). We are very enthusiastic about the idea of pursuing fundraising efforts to build these "Angel Funds/Medical Accounts". Dr. Julie is a god send...but she does not have at her disposal the equipment or specialization for all procedures.
Anyway...current "Angel Fund" accounts at the shelter were as low as a $100-$200 dollars...not much at all. I should point out that Pepper is not the only 'special needs' animal the shelter was currently working on. Dr. Julie had 2 others that were awaiting potential orthopedic surgery. (This just goes to show how urgent our "large scale" fundraising efforts needed to be). Our team immediately flew into action and with the help of
Adopt A Rescued Pet
raised the funds within 2 weeks for Pepper to have his surgery.
Update on Pepper from his New Family

Pepper is doing great! My husband and 3 girls were the ones that found you and Pepper at the pet store. I was away with my son for a tournament. When he called me I had reservations about a dog so big and then when I heard he needed surgery I got more concerned, but could tell that Bill had already become very attached to him. I think the surgery that he needed made Bill want him even more…poor little guy! I didn't meet Pepper until we picked him up post surgery with his huge shaved leg and his big cone on his head. Needless to say I slept in the living room with him for 2 weeks and fell right in love with him. He is a huge baby!
His leg is healing wonderfully and he goes back for his follow up next week. We have followed all the directions of keeping him from being too active which is hard because we have another dog (only a 40 pounder). Sam, our other dog, loves to run and chase balls so keeping Pepper from running around is a challenge. We look forward to being able to take both of them on long walks when we get the green light from the vet. He looks so awesome. His coat is shining and he looks happy…which makes me feel really good about our decision to adopt him. He is by Bill's feet wherever Bill is. My husband and 3 girls were the ones that found you and he won over first!